CSR & Sustainability
We bring our values to life through our Corporate Social Responsibility initiatives in the community. We are committed to being a leader in safeguarding the health and safety of our employees and protecting the environment.
By connecting innovators through the rollout of high-speed fibre broadband all over Ireland, we're creating opportunities for progress and advancing innovative solutions to address climate change. By championing equity and opportunity through equal access to the Internet, we are giving our future policy makers and disruptors the chance to create long-lasting solutions to the challenges of climate change. 
We are always thinking about how we can improve the lives of our staff, the way we do business, interact with our end users, engage with our communities and protect the environment, so that we leave the world a better place than we found it. Here is a flavour of some of the initiatives we support in the community. 
At NBI we believe that if you combine imagination with technology, you can solve almost any problem.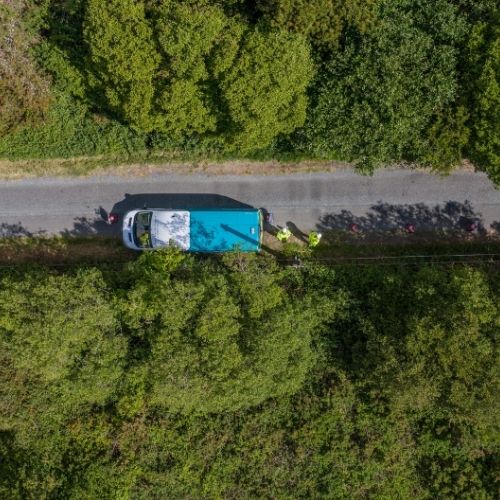 Environmental commitments
With the rising need to protect our environment, we are committed to minimising our environmental footprint and promoting sustainable development. Our commitment to protecting the planet was recognised in 2021, when we were awarded the ISO 14001. 
It is a recognition of our robust policies, procedures and our comprehensive environmental management system that supports environmental protection, pollution prevention, waste minimisation, as well as energy and materials consumption reduction. It shows that we are committed to a cleaner, greener way of working.
Find Out More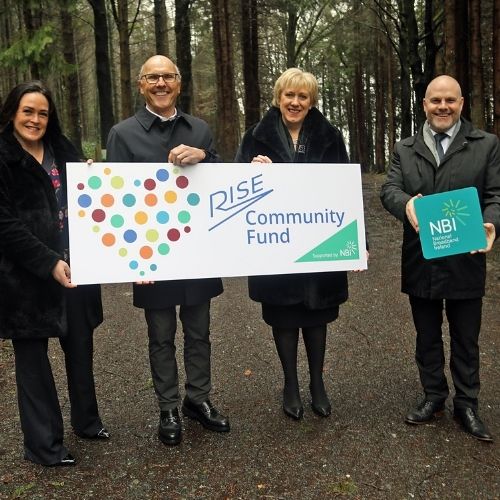 Supporting Communities Where We Work
We support the RISE Community Fund, which is aimed at empowering and promoting people across rural communities and creating employment through entrepreneurial mindset and technology. It addresses the rural digital divide by giving rural communities access to all of the same advantages and opportunities that urban areas benefit from. 
We will award 5 monthly grants of €1,000 each to empower local businesses, community groups and social enterprises to enhance their digital strategy. The Fund offers an immediate financial injection into your local community, boosting the digital ecosystem.
Find Out More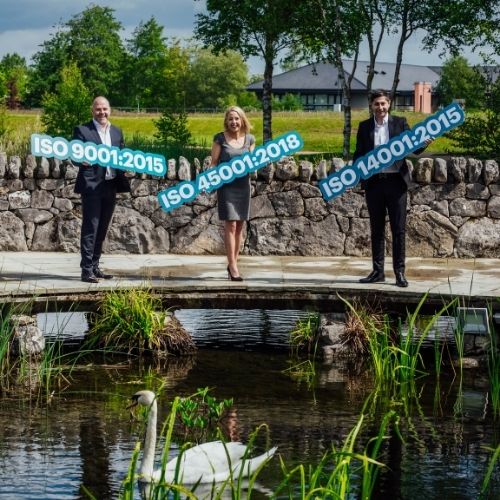 Our commitment to continuous improvement
We were awarded six ISO certifications in 2021, after just 18 months in business. The standards focus on six key areas of the business that are recognised as the key drivers for excellence. These awards measure continual improvements in environmental performance through more efficient use of resources and reduction of waste, improvements in IT service management, information security management, quality, safety and energy saving.
Securing certifications across all disciplines is a sign of our commitment to being at the forefront of best practice in the telecommunications sector. They underline the culture of continuous improvement that we live every day and highlight the dedication of our team from the top down to creating a caring culture that has a positive impact on people and the planet. 
Recent certifications include:

• ISO 14001:2015 (Environmental)
• ISO 9001:2015 (Quality)
• ISO 45001:2018 (Safety)
• ISO 50001:2018 (Energy)
• ISO 20000-1:2018 (ITSM)
• ISO 27001:2017 (ICT)