CSR & Sustainability
About
We believe that better broadband networks promote social progress, equality and sustainability. With equal access to local, national and global opportunity, every person, community and organisation in Ireland will be empowered to achieve more.
One of the biggest challenges facing rural Ireland is to bridge the digital divide with urban areas. To remedy this situation forever, we will deliver high-speed broadband to every household and business in the National Broadband Rollout area. No town, village or community will be left behind under the National Broadband Plan.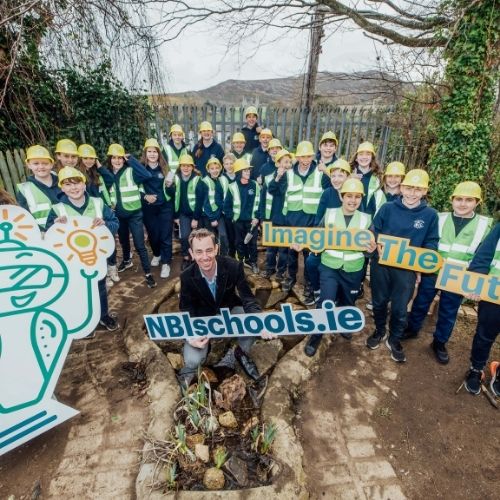 Imagine the future
NBI Schools Competition
At NBI, we're delighted to announce an exciting new art, design and imagination competition for Primary Schools in the areas across Ireland where we're rolling out high-speed fibre broadband.
Find Out More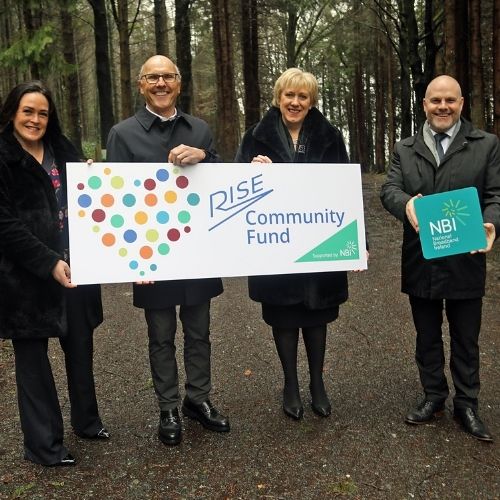 NBI Supporting Communities
Rise Community Fund
The RISE Community Fund supported by NBI is aimed at addressing the rural digital divide and will award 5 monthly grants of €1,000 each to empower local businesses, community groups and social enterprises to enhance their digital strategy. The Fund offers an immediate financial injection into your local community, boosting the digital ecosystem.
Find Out More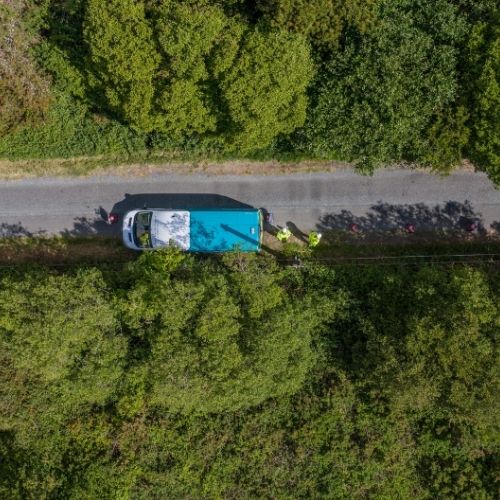 Environmental
Annual Environmental Report
NBI's goal is to create a strong foundation by implementing forward-looking policies to manage environmental challenges while helping to increase national awareness.

The sustainability of the environment is of paramount importance to NBI and thus, operating in a sustainable, forward-looking fashion is imperative to ensure our strategic vision. NBI encourages sustainability and it
is part of our daily practices.
Find Out More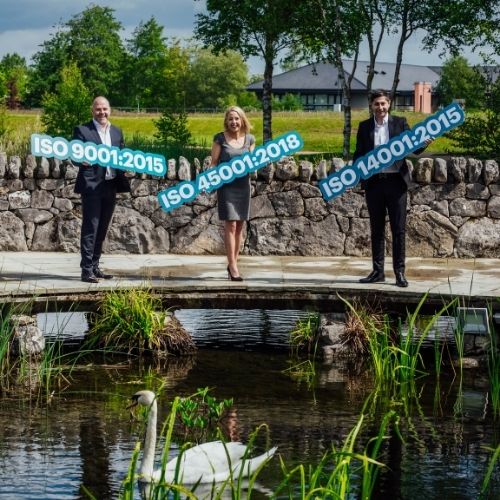 ISO
National Standards Authority of Ireland
NBI has been awarded 6 ISO certifications in 2021, after only 18 months operating as a business.
The standards focus on key areas of the business, that NBI recognise as the key drivers for excellence. They include;
• ISO 14001:2015 (Environmental)
• ISO 9001:2015 (Quality)
• ISO 45001:2018 (Safety)
• ISO 50001:2018 (Energy)
• ISO 20000-1:2018 (ITSM)
• ISO 27001:2017 (ICT)
The achievement of ISO 2000-1, was not only an achievement for NBI, but also for our certification body NSAI, as NBI were the first company in Ireland to achieve certification in this standard with NSAI.
Securing certifications across all disciplines, demonstrates NBI's commitment to being at the forefront of best practice in the telecommunications sector. They underline the culture of continuous improvement and highlight that the NBI team is very focused on creating a professional culture that will have a positive impact on end-users.