Careers
Humans of NBI – Rodrigo
Humans of NBI – Ciara
Humans of NBI – Liam
Humans of NBI – Paddy
Help us create a Limitless Ireland
Do you want to be part of the team that will be remembered throughout history as restoring balance to the economic growth of this country and providing all its citizens with limitless possibilities?
Do you want to be part of a team that is helping build a stronger, more resilient workforce that will benefit from more foreign investment, improved productivity due to diversified rural communities, while at the same time reducing pressure on cities?
If the answer is yes to any of these questions, you're in the right place. 
Join NBI and be part of a highly-skilled, motivated team that is working on the country's largest infrastructure project, stretching across 96% of Ireland's land mass, bringing high-speed broadband to 23% of Ireland's population over the next seven years and maintaining the new network for 25 years after that.  
We have built a culture where everyone feels a sense of belonging, no matter what their job title is. We are deeply committed to delivering opportunity and unlimited potential every day for the people of Ireland, to getting our people home safely at the end of those days, and progressing the careers and wellbeing of our entire team.
So, do you want to shape Ireland's future and make history together?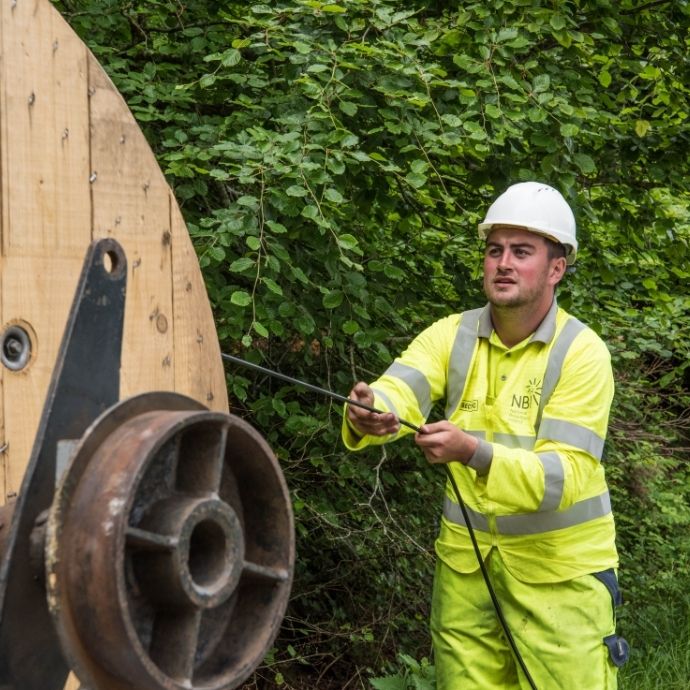 Who you are
You thrive in a culture where people love coming to work to deliver real value to our community.
You are open to innovation and new ways of thinking with the drive, vision and imagination to break new ground.
You have helped grow a company and are willing to join the exciting challenge of building a new emerging business.
View Current Vacancies
Learn more about NBI