Search our network map
Find out if your premises is included in the National Broadband Plan.
Address not found. Try typing a different Eircode or address.
Don't know your Eircode? Find it using eircode.ie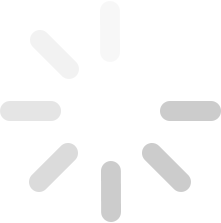 Requesting data.
Wait a moment while we request information about this location.
Choose from these options
Can't find your address?
Try moving the map.
Oops! Looks like there was an error while retrieving your results.
Try performing another search.
There is no information available for this location at this time.
Try entering a different address, or moving the map to a different location.
Choose an option
« Back to List
« Back to List
Details for the Eircode "" could not be found. Please try searching with a different Eircode or address.
Inside Intervention Area
Outside Intervention Area
Broadband Connection Points
*All dates provided are estimated based on our current view, but are likely to change in the future.
For example, your premises may be re-assigned to another Deployment Area with a different rollout timescale. This Deployment Area reassignment can happen at any stage up until build is complete in the area. Other unforeseen changes outside the control of NBI can also impact the estimated date over the course of the rollout. Date ranges for the later years are broad in order to give people an indication of timelines but as they move through the programme, dates ranges will change.
*All BCP's are subject to change. This may be due to unforeseen circumstances, or those outside of NBI's control.
Find out if your property is included in the National Broadband Plan.
2. Find out when you're due to be connected.
3. Sign up for updates to keep up to speed on the rollout in your area.
What is the intervention area?

The National Broadband Plan (NBP) aims to ensure that every home, farm and business in Ireland – regardless of how remote or rural – has access to high-speed broadband. The Department of the Environment, Climate and Communications (DECC) to date has identified more than 554,000 premises (collectively known as the Intervention Area) across Ireland that require access to high-speed broadband.

The NBP is one of the biggest and most significant investments in rural Ireland ever. Stretching across 96% of Ireland, this massive, complex project is considered to be amongst the most ambitious in telecoms globally.
How do I get fast broadband if I am not in the intervention area?

If your premises isn't included in the rollout of the National Broadband Plan, but you cannot receive internet speeds of 30Mb or more from any commercial broadband provider, the following steps should be taken;

Contact your current retail service provider to investigate the issue and to determine the reason as to why your broadband speeds are slow or why a high speed broadband service cannot be provided.
Contact other retail service provider offering broadband services in your area to ascertain whether high speed broadband is available at your premises.
After the above checks are completed and if you are still unable to receive over 30Mbps from any retail service provider, then you can raise a query with the Department of the Environment, Climate and Communications (DECC) who will undertake an investigation on your behalf. For further details, please contact the National Broadband Plan division of DECC using the designated Web Form
This investigation will determine if high speed broadband can be provided to you by a service provider or whether your premises should be included in NBI's fibre rollout.
When will the network be completed?

We will have completed the network build within 7 years. We will continue to add to and upgrade the network, and connect new homes or premises built in the roll-out area, over the next 25 – 35 years.
See more FAQs